No products were found matching your selection.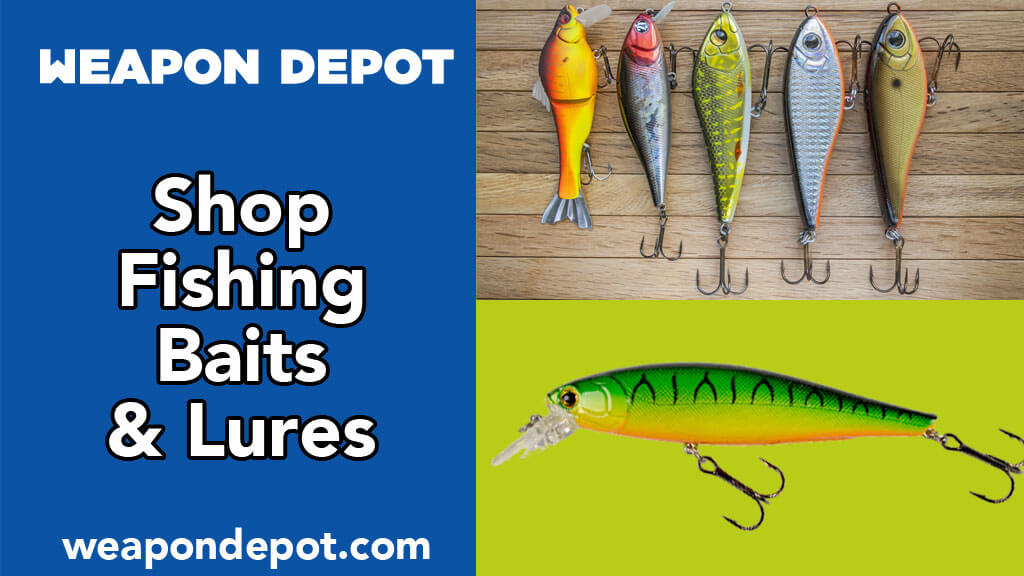 How to Choose the Right Swimbaits
What color should you choose when buying Swimbaits? This can be a difficult question to answer ,especially if you are a first-time bass angler trying to gain confidence throwing swimbait rods. But you are in luck. We will share with you so time-tested tips that will help you choose fishing lures that will help turn you into a professional bass angler in no time.
For Clear Water or Bright Days Use Light-Colored Swimbaits
Bass's eyes can see the same colors a human eye can see. Simply put, they have a very keen vision. If you are throwing lures in clear water or on sunny days, therefore, be sure to use natural-looking and light-colored swimbaits. A green, brown, or shad swimbait is ideal. A crawfish, bluegill ,or frog-patterned swimbait will also produce good results.
For Dirty Water Use Dark Swimbaits
If you are fishing in muddy water or on cloudy days, we recommend you go for bright chartreuse, green, or dark, solid-colored swimbaits. Why? Well, bright and dark swimbaits will help you increase visibility in dark waters, which will, in turn, increase your chances of catching lots of fish. Silver, shad, or chrome-colored swimbaits also perform well in muddy water or on cloudy days.
Go for Colors That Mimic the Local Baitfish
What the color of the baitfish that populate your local waters? This is a question that experienced bass anglers ask themselves before they decide which swimbait they should use. For instance, you should buy swimbaits for bass that mimic the small fish in the locality. Once you determine the color of the baitfish, look for a swimbait that mimics it. This trick works every time!
There are many swimbait for sale ,and choosing the best is not easy. It can be complicated and confusing especially for starters. But don't fret! All you need is to keep in mind the tips we have highlighted above. They will help you chose the best baits for your target fish.