PARTNER INTEGRATIONS
Weapon Depot integrates with industry leading software & point-of-sale providers to help gun stores & online sellers generate more sales with less effort. Approved sellers on Weapon Depot can seamlessly connect their existing seller tools with their Weapon Depot vendor account.
Celerant
The Celerant integration allows firearm dealers to upload and sell products on Weapon Depot; manage orders from within Celerant's retail system; and drop ship orders. Expand your market reach and increase online sales with the Celerant integration.
Inventory Source
Integrate your supplier's inventory to automatically upload product data and sync inventory quantities with over 25 online store platforms, marketplaces and multi-channel management platforms including Weapon Depot!
Get Started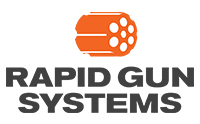 Rapid Gun Systems
With this integration, Rapid Gun Systems users have the ability to select serialized and non-serialized items from their store inventory and sell them on Weapon Depot. All relevant customer and transaction data is seamlessly imported into the POS system for consolidated reporting and fulfillment.
AmmoReady.com
Coming Soon...
Cervelle POS
Coming Soon...
Unified Commerce Company
Coming Soon...
Prolific POS
Coming Soon...
Clearent (Quest)
Clearent offers a complete Shooting Sports Payments Package, by processing credit and debit cards in a storefront, wireless or e-commerce environment. Clearent works with thousands of FFLs and industry professionals to provide a wide variety of payment solutions to meet your individual needs.
Electronic Commerce
Contact the team at Florida First Pay to see how you can lower your online credit card processing rates.
Payroc (iTransact)
Whether you are a manufacturer, distributor, or re-seller of firearms and gun parts, Payroc has you covered! Work with a firearms friendly payments partner who understands complex regulatory and industry-specific needs, by providing anytime, anywhere payment solutions for any size need.
Elavon
Securely accept online credit card payments with the Elavon payment gateway integration available on Weapon Depot.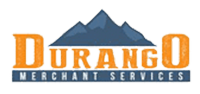 Durango Merchant Services
Durango Merchant Services enables you to accept credit and debit transactions across all your businesses sales channels – including point-of-sale terminals, mobile payment at gun shows, online payment gateway for your website, and a virtual terminal for payments on the phone.